Construction and Development
Lighter, more efficient and more cost-effective
Lightweight materials mean more usable load and energy savings – and therefore also a reduction in CO2 and costs. The weight of a trailer has the greatest impact on its carbon footprint. Solutions that make the running gear extremely light, whilst also maintaining robustness and durability, show that the developers at BPW have recognised this potential and are tapping into it. As the lightest running gear on the market, Airlight II makes driving easier, more profitable and also more environmentally friendly for hauliers. The module weight of the 9-ton trailer running gear was pushed below a possibly record-breaking 370 kg for the first time – with a new type of trailing arm and further lightweight components. A trailer fitted with the Airlight II can carry up to 96 kg more load.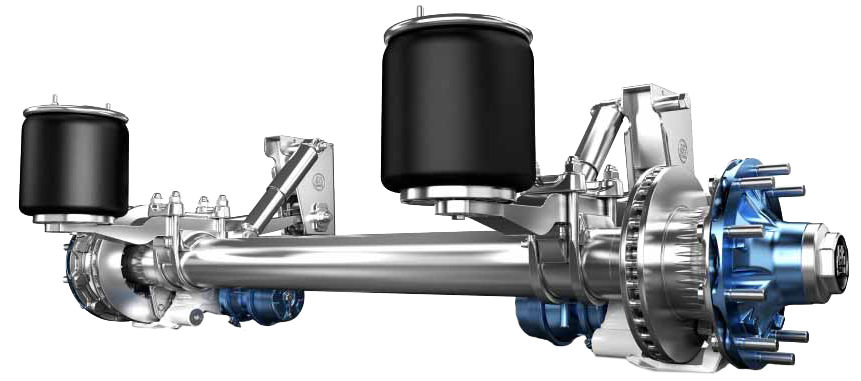 An example calculation shows the impact of this: a fleet with ten vehicles and an average mileage of 120,000 km/year and an average operating life of four years could hold and transport an additional 112 litres of heating oil. Over an operating life of four years, this would not only produce 8,000 kg less CO2, but can also achieve additional revenue of at least EUR 38,000. So the light solution is a truly strong performer.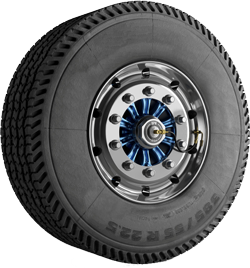 Data improves efficiency and safety
Obtaining data about transport holds huge potential for boosting efficiency and improving safety. The use of telematics and components with sensor technology provides the basis for this. BPW has developed a solution that makes particularly clever use of data from the trailer with the AirSave tyre pressure control system. The system – which has been awarded the European Transport Prize for Sustainability and the German Innovation Award – continuously monitors the air pressure of the truck's tyres and automatically ensures that it is always within the optimum range.
The system not only saves energy but also prevents excess wear on the tyres. For a typical mileage of 120,000 km/year and an average pressure deviation of 10 per cent, this can prevent the emission of 655 kg of CO2 per vehicle in a year. Installing the AirSave solution reduces the costs for fuel and materials by EUR 700 for a three-axle trailer. It also reduces the risk of downtime and accidents. The drivers save time – and there are fewer pieces of burst tyre left on motorways, which have to be handled as hazardous waste.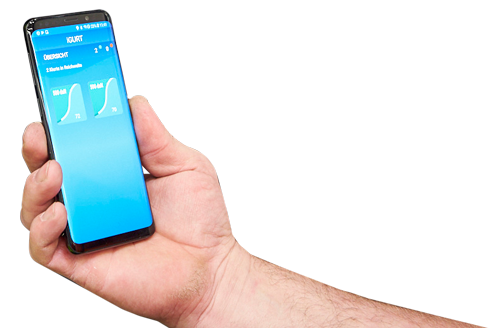 Good load securing can save lives. Reliable securing is essential to keep goods firmly in their place and thus prevent the trailer from swerving about or even dropping cargo on the road. It is estimated that 20 to 25 per cent of accidents in heavy goods transport are caused by cargo that is poorly or not secured. The BPW iGurt is a smart tool that makes professional securing much easier in day-to-day operations. A sensor is attached to a tensioner strap, which constantly measures the preload and displays this on the housing. It also continuously supplies the obtained data to the driver's smartphone app. The driver is therefore informed immediately if there is a deviation and can stop to tighten the strap if necessary. Both the iGurt and the app are extremely intuitive to use – and will also enable connection to telematics systems in future. This means that the haulier will also be able to remotely track and document the load securing values in the vehicle. The iGurt could potentially also make load securing checks much simpler, as the values can be checked remotely and the vehicle can be waved through. The iGurt can also prevent damage to the cargo itself and to the vehicle – thus saving costs.
The concept is also of particular interest for autonomous transport: research institutions and innovation labs in the vehicle and insurance industries have shown great interest in the iGurt. On the topic of autonomous transport, BPW is also taking a leading role in the IdenT research project ('Identification of dynamic and safety-relevant trailer conditions for automated trucks'), which is funded by the German Federal Ministry for Economic Affairs and Energy. The project will look at how the trailer can make a contribution to autonomous driving through intelligent sensors and algorithms, a cloud-based data platform and methods for online and offline processing of data. Also involved are strong partners such as Fraunhofer LBF, Fraunhofer ITWM, the Institute of Mechatronic Systems at Leibniz University Hannover, Viscoda GmbH, Okit GmbH, Industrial Science GmbH, ts3 GmbH, WEKA Fahrzeugbau GmbH and Ansorge Logistik.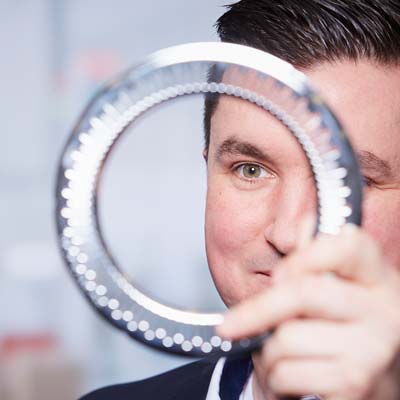 Optimising quality and sustainability together
BPW concludes comprehensive agreements with its suppliers to guarantee the quality and sustainability of raw materials, upstream products and components. Suppliers agree to protect their employees and the environment and to comply with legislation regarding chemicals and hazardous substances, as well as the safety of machines. BPW also expects these partners to continuously expand and improve their efforts with regard to environmental protection – for example, conforming to DIN ISO 14001 and/or Regulation (EC) No 1221/2009 of the European Parliament and of the Council (EMAS).
Suppliers who work with BPW also commit to the RoHS EC Directives and REACH Regulation, which prohibits the use of hazardous substances. The company's supplier contracts and terms and conditions of purchase have also included a section on children's rights/child labour since 2019, which requires partners to agree to recognise the rights of children and refrain from using child labour in the performance of their services.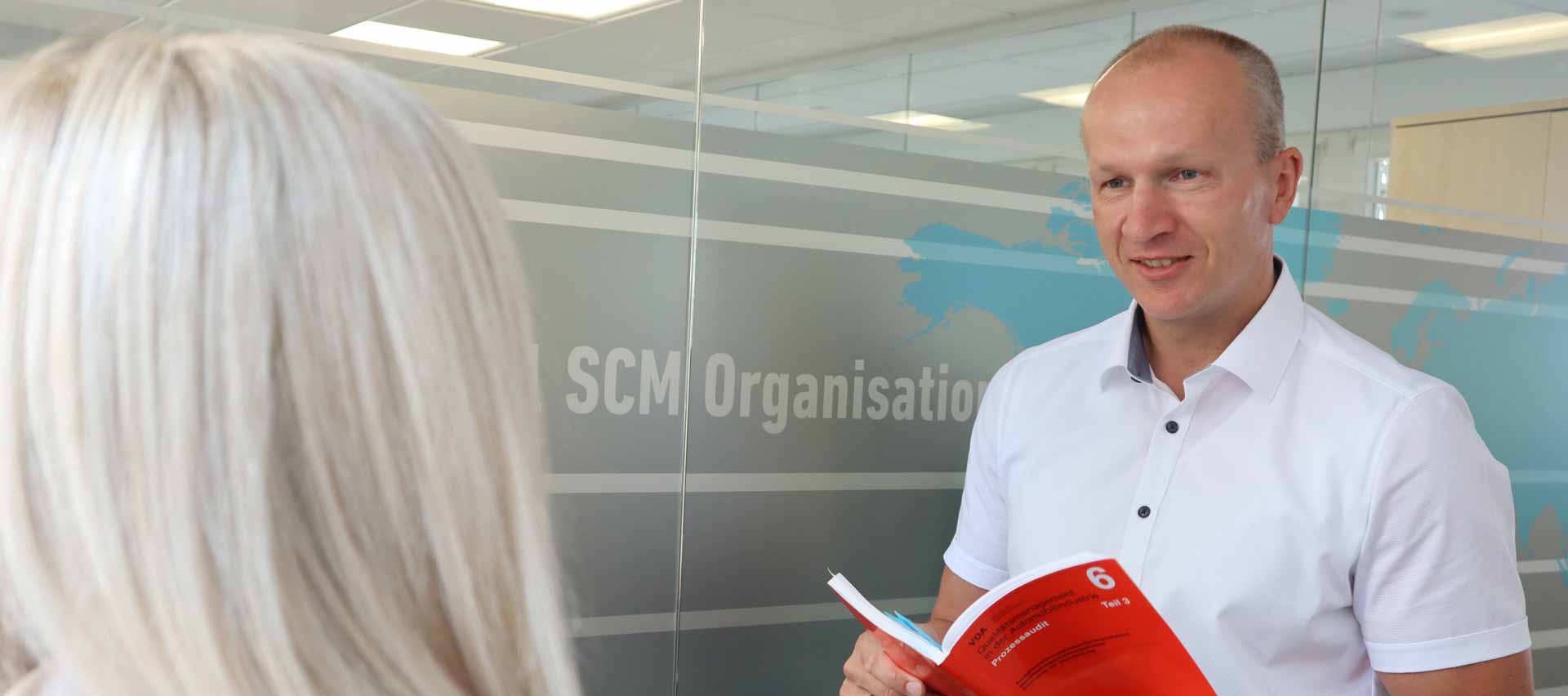 Quality assurance through auditing
BPW audits all its suppliers regularly according to defined criteria, thus guaranteeing quality here too. The company developed its own audit concept in 2019, which has also covered issues such as occupational safety and child labour since 2019. The concept is backed by the BPW supply chain management system, which checks up to 60 suppliers each year.
"It is particularly important to us that our suppliers recognise the need for sustainability and are implementing concrete measures to support this. We check these so that we can be sure that our partners share our values. We make sure, in particular, that occupational safety is guaranteed and that the ban on child labour is being followed."
Manufacturing and assembly
Reliable transport places a wide variety of requirements on the quality of products, production and service. The automotive industry therefore has extremely high standards with regard to these areas. BPW has the certifications to prove that it is meeting these in full, including certification to ISO 9001:2015 and IATF 16949:2016, which was renewed in January 2021. These demonstrate that the company meets wide-ranging requirements for risk management, compliance and supplier management.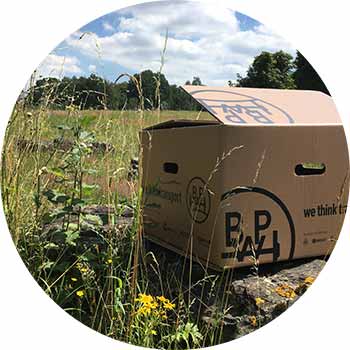 Using local resources reduces travel and therefore saves energy and CO2. BPW also looks for regional resources when it comes to product packaging. For example, the company works with pallet suppliers that use at least 70 per cent certified wood from sustainably managed forests. Around 40 per cent of the material comes from regional sources within an 80 km radius. These rules are backed by the PEFC (Programme for the Endorsement of Forest Certification) label. An increasing amount of used pallets are also being employed.
The climate-neutral delivery bags that BPW has been using since the end of 2019 are FSC-certified. The Forest Stewardship Council uses its standards to promote responsible forestry. Multi-use frames are still also used as often as possible to send products. If this is not possible, for example for sea freight, recyclable single-use packaging is used. Recycled materials are also given preference for all film packaging and bags. BPW also checks whether it is possible to switch to more environmentally friendly materials. A concept with multi-use packaging is being trialled for shipping components to China, where BPW produces the ECO Disc trailer disc brake in its plant.