Dear BPW Partners, Employees and Friends,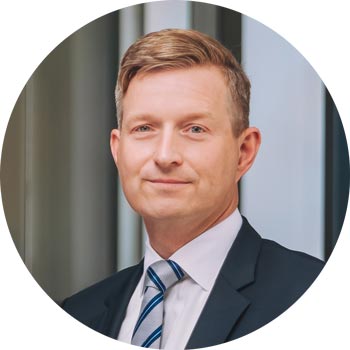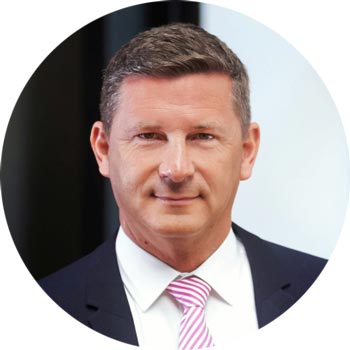 the transport and logistics industry is always in motion – but at the same time it needs stability. It needs reliable vehicles and solutions. And it needs innovations, because it is only with new technologies and fresh ideas that stakeholders in the industry can meet the diverse requirements that they face. We have been confronted with entirely new challenges during the coronavirus pandemic. This global crisis has also shown how important sustainability is on all levels of social and economic life. Sustainability thinks in the long term. As a company, BPW has always embraced this way of thinking. Taking responsibility for employees and customers, for training young people and for nature and the environment is part and parcel of what we do. This is demonstrated, among other things, by our membership of the UN Global Compact, the world's largest and most important initiative for sustainable and responsible corporate governance.
Our latest sustainability report shows how this corporate responsibility manifests itself, what it consists of and how it is constantly developing. Three areas of activity provide the framework: employees and society, product responsibility, and environment and energy.
We are continuously improving the efficiency of our own production and are able to actively save energy, for example through the change of welding processes. We have a consistent green focus for power and now only use eco energy. We develop solutions such as eTransport, our scalable electric drive axle, or ePower, an energy recovery system that enables zero-emission refrigerated transport. These significantly reduce diesel consumption and CO2. Lightweight construction and intelligent trailer running gear also save materials, tyres and fuel – and therefore costs, too. Within all of this, we are always aware that BPW is powered by the people who work for the company. We support them and their health with numerous measures and opportunities. And we never forget the men and women behind the wheel of the trucks. We are involved with campaigns and organisations such as DocStop, #LogistikHilft and the PROFI association (Pro Fahrer-Image e.V.) for their benefit.
We would like to invite you to find out more about our activities and get to know our company a little better in our latest sustainability report.
Your personally liable managing partners
Achim Kotz and Markus Schell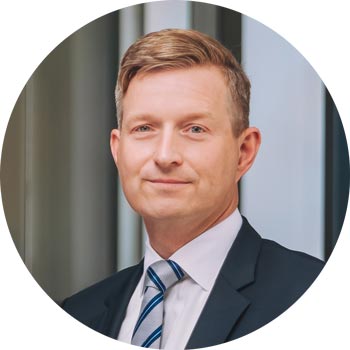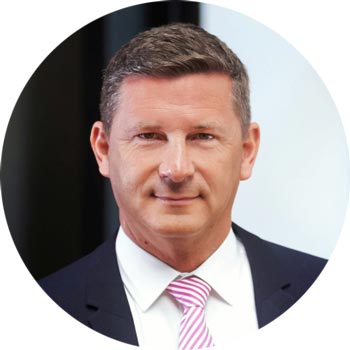 BPW is powered by the people who work for the company. Their health and well-being take priority. BPW supports all employees with their personal and professional challenges through numerous offerings for healthcare, stress prevention and balancing work and family life. This starts right from the stage of vocational training, where young people learn not only the technical foundations but also about social responsibility and democratic values.
Taking responsibility for future generations is a natural part of the BPW business. That is why the company focuses on protecting the environment and nature in all its activities. For example, BPW has been using power exclusively from carbon-neutral sources since 2017. Efficiency throughout the supply chain is being constantly improved and emissions are being continuously reduced in the company's fleet. A great amount of energy is saved through state-of-the-art production processes and precious resources such as water are consistently conserved.
For reasons of better readability, the masculine form is used for personal names and personal nouns on this website. Corresponding terms apply to all genders in the sense of equal treatment. The abbreviated language form has only editorial reasons and does not imply any valuation. The group photos shown on the website were taken before the Corona pandemic.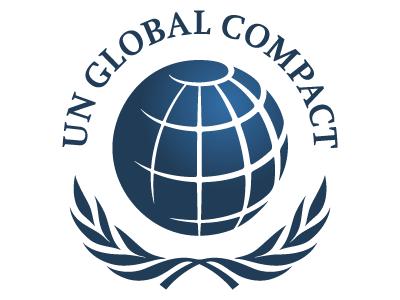 We Support
PRINCIPLE 1
Companies should support and ensure the protection of global human rights.
As a German company, BPW is committed to the European system of values as well as to its social and societal responsibility. The protection of human freedom, safety and health are the basis of the management guidelines and code of conduct at BPW. These are binding for all employees of BPW Bergische Achsen KG.
PRINCIPLE 2
Companies must ensure that they do not contribute to human rights violations.
BPW obliges its business partners to observe comprehensive quality specifications. These include traceability across all business processes, environmental standards and national and international legal provisions, including the protection of human rights. The company's main sources for the procurement of raw materials and commercial goods are located in Germany and Europe.
PRINCIPLE 3
Companies should safeguard the freedom of association and effective recognition of the right to collective bargaining.
BPW is expressly committed to co-determination and supports employee and trade union representation. BPW also actively supports political and social education, particularly for trainees and new entrants.
PRINCIPLE 4
Companies should support the elimination of all forms of forced labour.
Qualified and motivated staff are the foundation of BPW's long-term success. That is why BPW sets great store by good, secure working conditions and long-term prospects for all employees wherever possible – preferably in permanent employment.
PRINCIPLE 5
Companies should support the eradication of child labour.
As a family business, BPW cares particularly about child protection. BPW obliges suppliers, service providers and their sub-suppliers to comply with international legal provisions – including, of course, child protection.
PRINCIPLE 6
Companies should support the eradication of discrimination in recruitment and employment.
BPW does not tolerate any form of discrimination. All employees – irrespective of gender, age, skin colour, culture, ethnic background, sexual identity, physical condition, religious affiliation or ideology – are treated equally. Globally recognised human rights are respected. These principles are comprehensively addressed by the BPW code of conduct.
PRINCIPLE 7
Companies should follow the precautionary principle when dealing with environmental issues.
BPW is committed to protecting the environment and using resources and energy carefully in all business activities. Accordingly, BPW operates an energy and environmental management system certified in accordance with international standards and is always developing its commitment in this regard. Suppliers are also selected in accordance with these principles and undergo regular audits.
PRINCIPLE 8
Companies should take measures to promote increased environmental awareness.
As well as its own research and development activities, BPW is also committed to promoting the acceptance and spread of e-mobility and technologies which protect resources and the environment in the transport and logistics industry and supports flagship projects in these areas.
PRINCIPLE 9
Companies should accelerate the development and spread of environmentally-friendly technologies.
All of BPW's products, innovations and research and development activities are essentially aimed at improving the efficiency of logistics and transport processes. These include groundbreaking innovations in e-mobility, noise reduction, lightweight construction and digitally connected transport.
PRINCIPLE 10
Companies should advocate against all kinds of corruption, including extortion and bribery.
Lawful, honest and responsible conduct, freedom from discrimination and combating corruption are comprehensively addressed at BPW through its work regulations. BPW binds its suppliers and business partners accordingly. In addition, BPW runs a compliance organisation which calls on all BPW employees to act lawfully.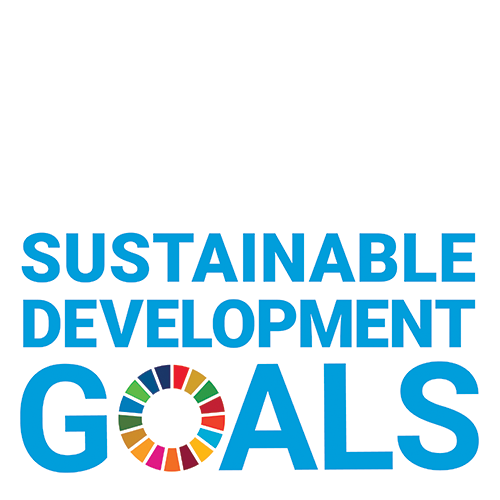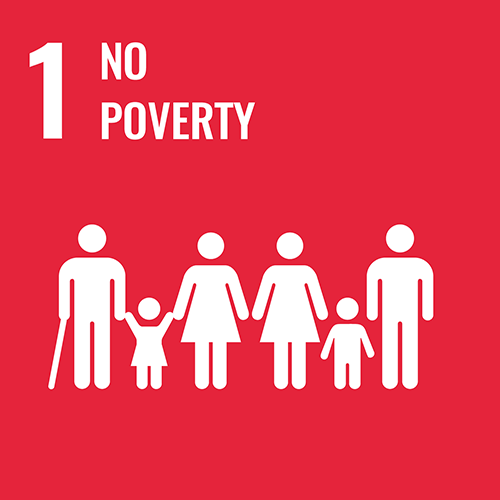 1 | No Poverty
Economic growth must be inclusive to provide sustainable jobs and promote equality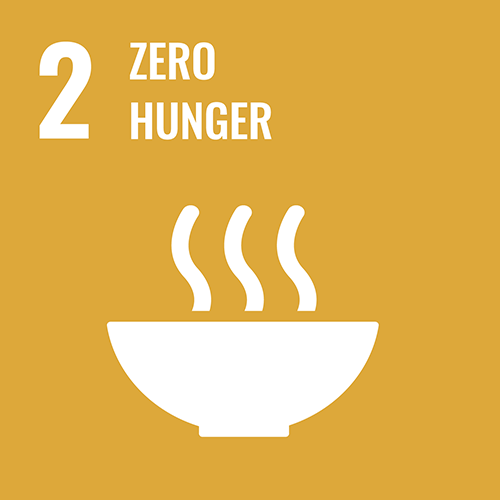 2 | Zero Hunger
The food and agriculture sector offers key solutions for development, and is central for hunger and poverty eradication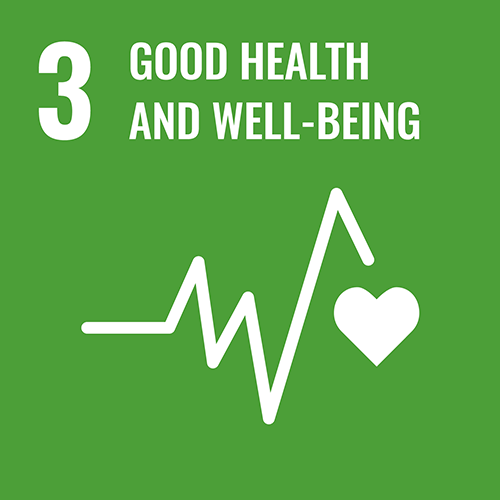 3 | Good Health
and Well-Being
Ensuring healthy lives and promoting the well-being for all at all ages is essential to sustainable development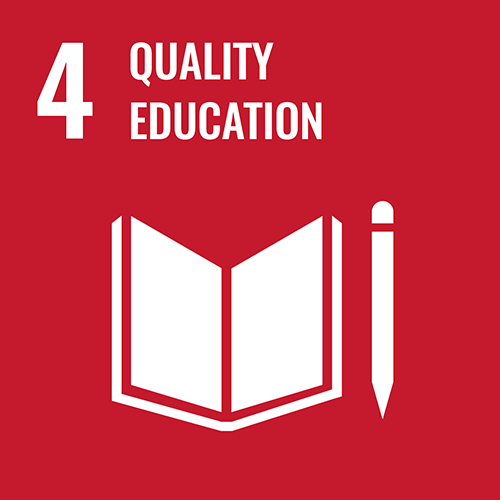 4 | Quality Education
Obtaining a quality education is the foundation to improving people's lives and sustainable development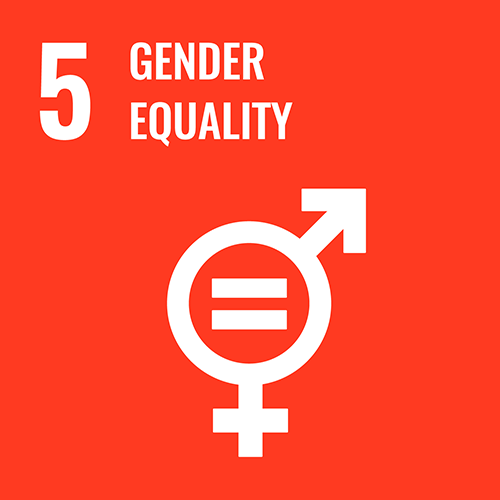 5 | Gender Equality
Gender equality is not only a fundamental human right, but a necessary foundation for a peaceful, prosperous and sustainable world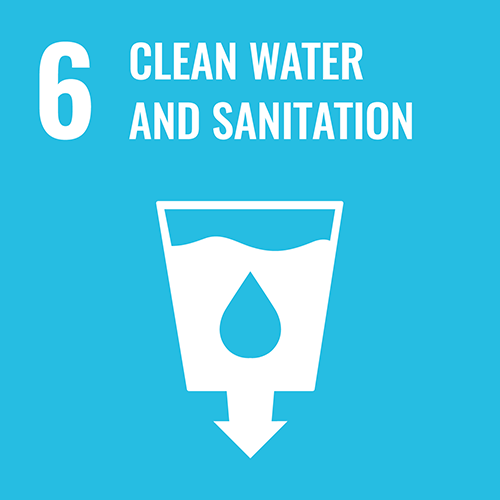 6 | Clean Water
and Sanitation
Clean, accessible water for all is an essential part of the world we want to live in
7 | Affordable
and clean Energy
Energy is central to nearly every major challenge and opportunity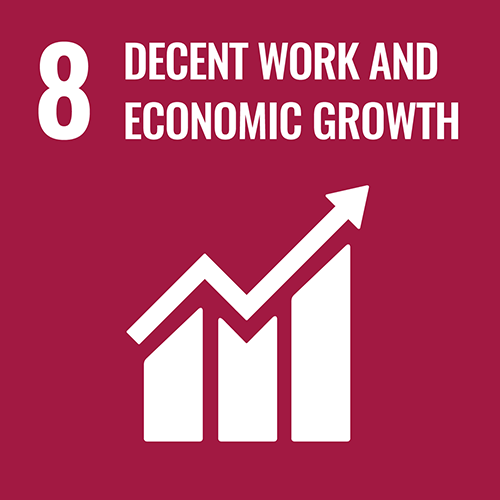 8 | Decent Work
and economic Growth
Sustainable economic growth will require societies to create the conditions that allow people to have quality jobs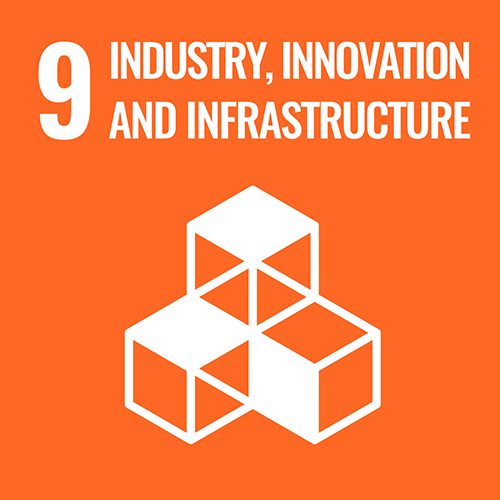 9 | Industry, Innovation
and Infrastructure
Investments in infrastructure are crucial to achieving sustainable development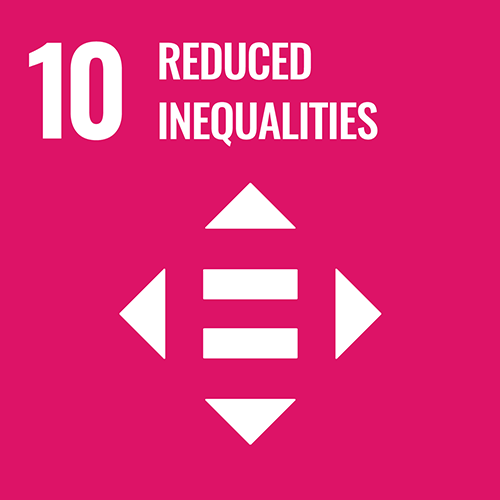 10 | Reduced
Inequalities
To reduce inequalities, policies should be universal in principle, paying attention to the needs of disadvantaged and marginalized populations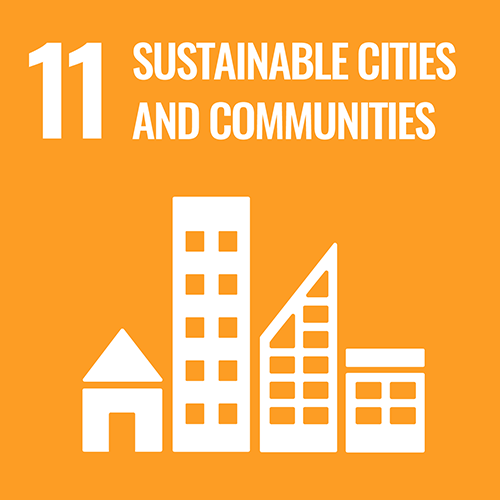 11 | Sustainable Cities
and Communities
There needs to be a future in which cities provide opportunities for all, with access to basic services, energy, housing, transportation and more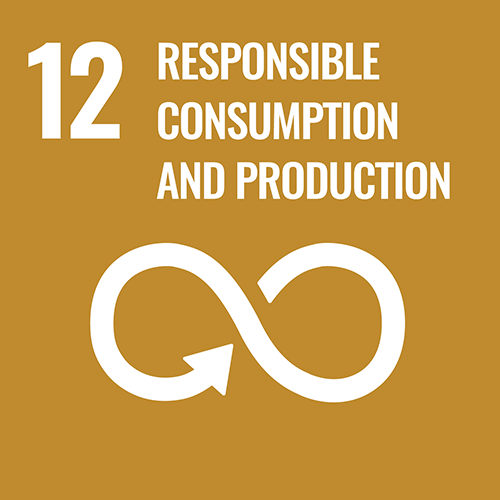 12 | Responsible
Consumption and Production
Ensure sustainable consumption and production patterns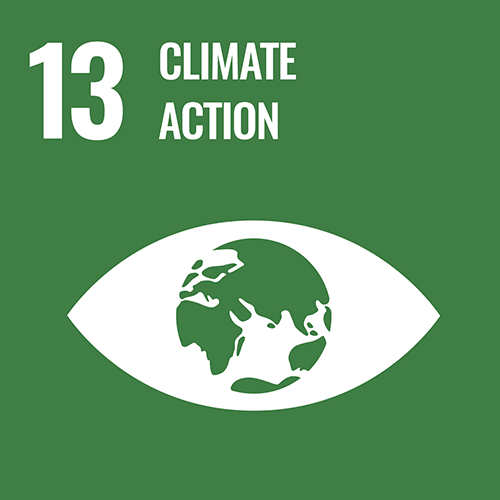 13 | Climate Action
Climate change is a global challenge that affects everyone, everywhere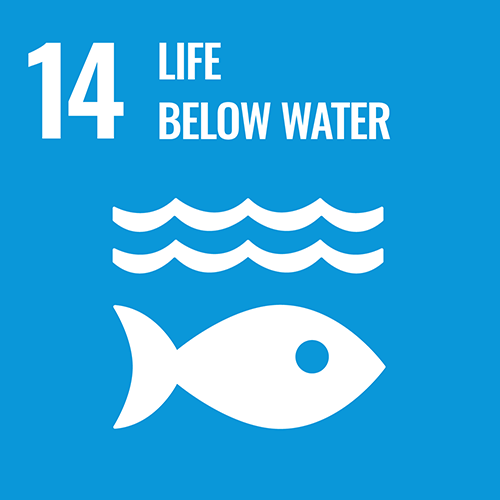 14 | Life below water
Careful management of this essential global resource is a key feature of a sustainable future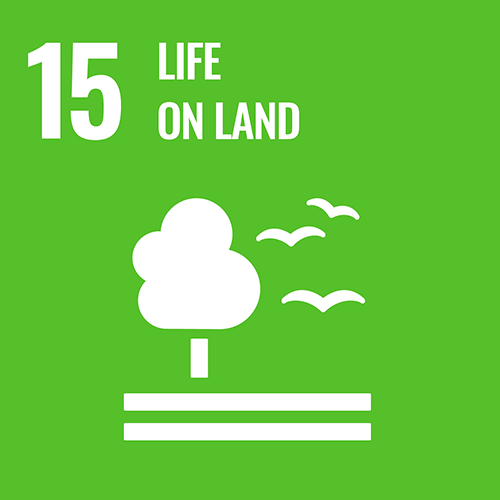 15 | Life on Land
Sustainably manage forests, combat desertification, halt and reverse land degradation, halt biodiversity loss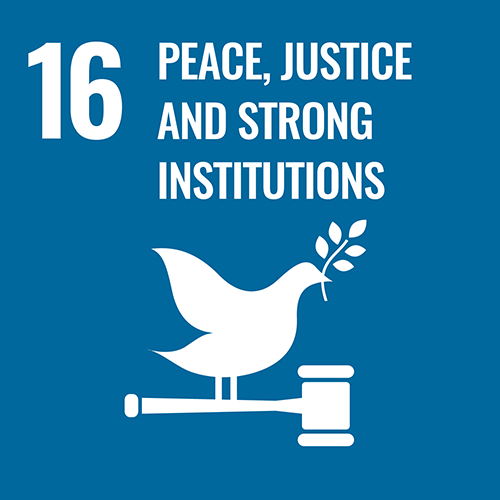 16 | Peace, Justice
and strong Institutions
Access to justice for all, and building effective, accountable institutions at all levels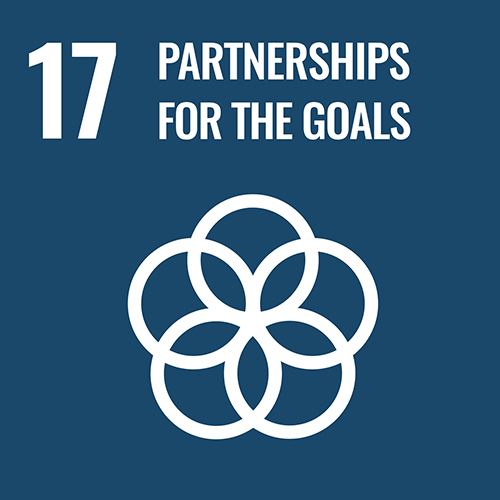 17 | Partnerships
for the Goals
Revitalize the global partnership for sustainable development